The M&A Watch: Western Europe – May 2021 Coverage
The M&A Watch: Western Europe – May 2021 Coverage
Our monthly M&A Watch spotlights deals in the Information Technology industry throughout Western Europe.
May saw 51 closed deals in the Western Europe IT Services space, compared to 24 during the same time in 2020. Financial investors were more acquisitive this month with 30 of the deals being done by private equity groups and 21 by strategic acquirers. Overall, activity in the region is picking up and is pointing towards a potential record year for deal volume, if activity remains strong.
Thrive, a premier provider of NextGen Managed Services, has acquired ONI. ONI is a leading cloud, hybrid-managed IT, Cisco Gold Partner, and data center services provider based in the UK. This acquisition marks Thrive's eleventh acquisition since 2016 and will help Thrive expand in the UK market. #UK #ManagedIT #Cloud
Pythagoras Communications, a UK-based Microsoft Gold Partner, was acquired by Ernst & Young. Pythagoras' 120 employees provide professional services and solutions using technology platforms including Microsoft Azure, Dynamics 365, SharePoint, and the Power Platform to 140 clients. The acquisition will help EY expand its capabilities across various Microsoft Business Applications, such as Dynamics 365, Power Platform, and Azure. #UK #Microsoft #Azure #Dynamics #PowerPlatform
Nethive, an Italy-based provider of digital security services, was acquired by Alcedo, an Italian private equity firm. Nethive's services include cybersecurity and resilience, advanced system integration, and cloud services. The acquisition valued Nethive at EUR 195m. #Italy #Cybersecurity #Cloud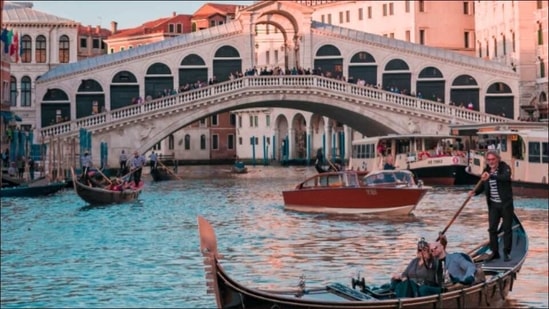 Source: Google Images
Equistone, a UK-based private equity firm, acquired a majority stake in TIMETOACT GROUP. TIMETOACT provides a comprehensive range of IT service solutions in the area of the digital workplace, process automation and optimization, business intelligence, identity and access management, and customer experience through its 700 employees. The group was able to grow revenues to EUR 120m in 2020. Going forward the group will continue a targeted buy-and-build strategy to strengthen the group's service portfolio. #DACH #ITServices
ITL Logistics, a subsidiary of ALBA Group (FRA: ABA), was acquired by Computacenter. ITL Logistics offers IT logistics, rollout and rollback service, old equipment check, warehousing, IT security, and disposal services and also operates regional warehouses where IT products are held, configured, repaired, and disposed of. The acquisition helps Computacenter expand its IT logistics services and now operates its own IT logistics fleet with technical couriers who deliver and collect IT products across Europe. #Germany #ITLogistics
Vilea, a subsidiary of ALBA Group (FRA: ABA), was acquired by Trifork Holding, via its financial sponsor GRO Capital. Vilea is a Swiss-based IT firm specializing in designing and delivering tailor-made mobile enterprise applications. With the acquisition, Trifork expands its range of services offered to large blue-chip customers in Switzerland and central Europe. #Germany #ITLogistics
Source: Google Images
About 7 Mile Advisors
7 Mile Advisors provides Investment Banking & Advisory Services to the Business Services & Technology industries globally. 7 Mile Advisors advises on M&A and private capital transactions, and provides market assessments and benchmarking. As a close-knit team with a long history together and a laser focus on our target markets, 7 Mile Advisors helps its clients sell companies, raise capital, grow through acquisitions, and evaluate new markets. For more information, including research on the M&A markets, visit www.7mileadvisors.com.
Subscribe to receive newsletters and industry research, as well as details about recent transactions, new podcast episodes, and upcoming events: