The M&A Watch: Latin America – June 2021
M&A WATCH: LATIN AMERICA – June 2021
Our monthly M&A Watch spotlights deals in the Information Technology industry throughout Latin America.

Source: Google Images
Over the course of the last decade, the emergence of the Latin American Technology market has been a driver for economic growth in the region. The Technology sector was further bolstered by the challenges COVID-19 created for businesses including remote work, communication, cash management, digital marketplaces, and cybersecurity solutions. Despite the economic woes that the pandemic has brought to the world economy, private equity investors and international financial institutions have gained confidence in Latin America, with technology investment inflows topping $4b for the second consecutive year [1].
As business and technology strategies become ever more intertwined many business leaders are finding that the technology choices of the past are now limiting the business strategies of the future. In fact, a recent study revealed that digital leaders who implement tech-enabled services achieve two to three times more revenue growth when compared to their competitors [2]. As a result of the pandemic, businesses around the region have increased their SaaS (Software as a Service) adoption by 31.5% during the quarantine period. In a survey, 43% of small and medium-sized businesses say that they purchased new SaaS tools to make it easier for their teams to work remotely [3]. Globally, 82% of IT executives reported ramping up their use of cloud technologies in direct response to the crisis, and 66% of the respondents reported that they will continue to grow their use of the cloud for the foreseeable future [3].
COVID-19 has created an inflection point by shifting where employees, customers, and other organizational ecosystems physically exist. Location independence requires every company to dramatically accelerate its digital transformation to support this new business model. IT service companies in Latin America have been a stand-out choice for North American companies looking to outsource and grow their software development platforms. The advantages Latin American firms enjoy are their geographic location, highly skilled engineers, inexpensive labor force relative to their North American counterparts, and agile delivery. Below we review key Latin American deals during 2021 year-to-date. Buyers included both private companies backed by private equity groups as well as well-known publicly traded companies.
Acepta,a Chile-based digital enablement business who is of the region's leading providers of e-invoicing, e-receipts, e-documents, and digital certificate solutions, was acquired by Sovos Compliance for an undisclosed amount.The acquisition is Sovos' largest ever outside of the United States. With Acepta, Sovos deepens its continuous transaction control (CTC) compliance offerings and expands its portfolio with e-document solutions, including management workflow with signature capabilities. These new products build upon previous Sovos acquisitions, which include the 2018 purchase of Sweden-based Trustweaver, a company whose technology ensured business document integrity, and the 2017 acquisition of Chile-based Paperless, which began as a certificate provider before building e-receipt solutions. In Mexico, Sovos has similar capabilities and is a certificate services provider (PSC) authorized by the Mexican Secretariat of Economy to certify e-signatures and other forms of identification under the country's NOM 151 standard to preserve the integrity of data and digital documents. Acepta's platform is used by customers today in Chile, Peru, and Colombia. With SMB customers in the U.S., Turkey, Mexico, and other regions, Sovos will further leverage its expanded product portfolio to meet the growing, global demand for mid-market, in-country VAT compliance solutions.
Bling,a Brazil-based developer of enterprise management systems (ERP) designed to simplify business management with an easy-to-use system, was acquired by Locaweb for $95.8m, dipping into funds it raised for acquisitions in a follow-on equity offering in February.Bling employs more than 150 people and its system comprises several tools that provide total control over sales, finance, inventory, products, customers, orders, salesperson commissions, and more, enabling entrepreneurs to organize the management of their business. This acquisition comes off the heels of their acquisitions of Dooca Commerce, a developer of an e-commerce platform software intended to offer the sale of online sales, and Vindi, a developer of a SaaS subscription and recurring billing platform designed to create and transform business through the economy of recurrence. With deals like Bling and others, Locaweb will have completed 10 acquisitions since its initial public offering (IPO) in February 2020, according to local press reports.
Mandic, a provider of cloud-based IT services to businesses and corporations in Brazil with core products that include managed cloud servers and hosting services, was acquired by Claranet for an undisclosed amount. The acquisition allowed Claranet to significantly boost its operation in Brazil. The acquisition is the latest step in Claranet's growth plans in Brazil, where revenues have tripled in less than 18 months, now standing at over $47m a year with an EBITDA margin of around 30%. US private equity firm Riverwood Capital has been Mandic's main investor since 2012 and will retain a minority stake in Claranet Brazil. With this latest acquisition, Claranet's Brazilian operation now has more than 450 employees and serves more than 5,000 corporate customers. Major names in the Claranet portfolio include Embraer, Banco Inter, Banco Fibra, Samsung, Travelex, and Sky.

Source: Google Images
BoosterAgro,an Argentina-based startup that owns the main weather app focused on agribusiness in Latin America, was acquired by Agrosmart. Founded in 2016, BoosterAgro claims over 250,000 downloads and 100,000 active users across LatAm. It is focused on providing agroclimatic content and tools. After the acquisition, it will also feature Agrosmart's high-resolution forecast offering. Founded in 2014, Agrosmart is a Brazilian-based company that describes itself as the leading platform in digital agriculture for emerging countries. Its main goal is to provide agronomic insights for the entire agribusiness supply chain while helping farmers achieve a greater level of sustainability. It has caught the attention of some big-name clients, too, including Cargill, Syngenta, Coca-Cola, Corteva, Nestle, and AB InBev. It also closed a $5.8 million Series A round in 2019 from Brazil's second-largest banking giant Bradesco's Inovabra Ventures fund, as well as computer manufacturer Positivo Tecnologia's corporate venture arm. The company will use the funds towards international expansion and launching new features, such as farmer insurance programs in case of crop disease. Following the acquisition, the companies now cover over 48 million hectares of farmland across nine countries. Agrosmart will also begin operations in Argentina, which will serve as a base for clients in Spanish-speaking countries.
SmartHint Tecnologia,a Brazil-based developer of a product recommendation platform designed to elevate the online shopping experience, was acquired by Magazine Luiza (Magalu).Using tools in the SaaS model, SmartHint develops technology to optimize the online shopping experience that helps customer searches – the company's services generated $117m in sales in 2020. SmartHint's focus is to develop technologies to increase the number of sales in the digital market, using resources such as intelligent search for text, image, and voice, recommendation of personalized products per user, and retention tools, which seek to avoid dropouts in the final stages of transactions. The acquisition improves Magalu's customer experience with several artificial intelligence resources provided by the SaaS platform. In this context, the Magalu Group hopes to optimize and improve the tools within its super app, which offers 26 million items in its market, of different types and categories. Among the new benefits, is the ability to correctly display items in a search even when the user makes minor typos – increasing sales conversion. The company concludes the note in an optimistic tone, emphasizing that SmartHint should integrate the "strategic pillar Magalu-as-a-Service (MaaS)", representing another stage of its strategy for the digitalization of the national retail trade.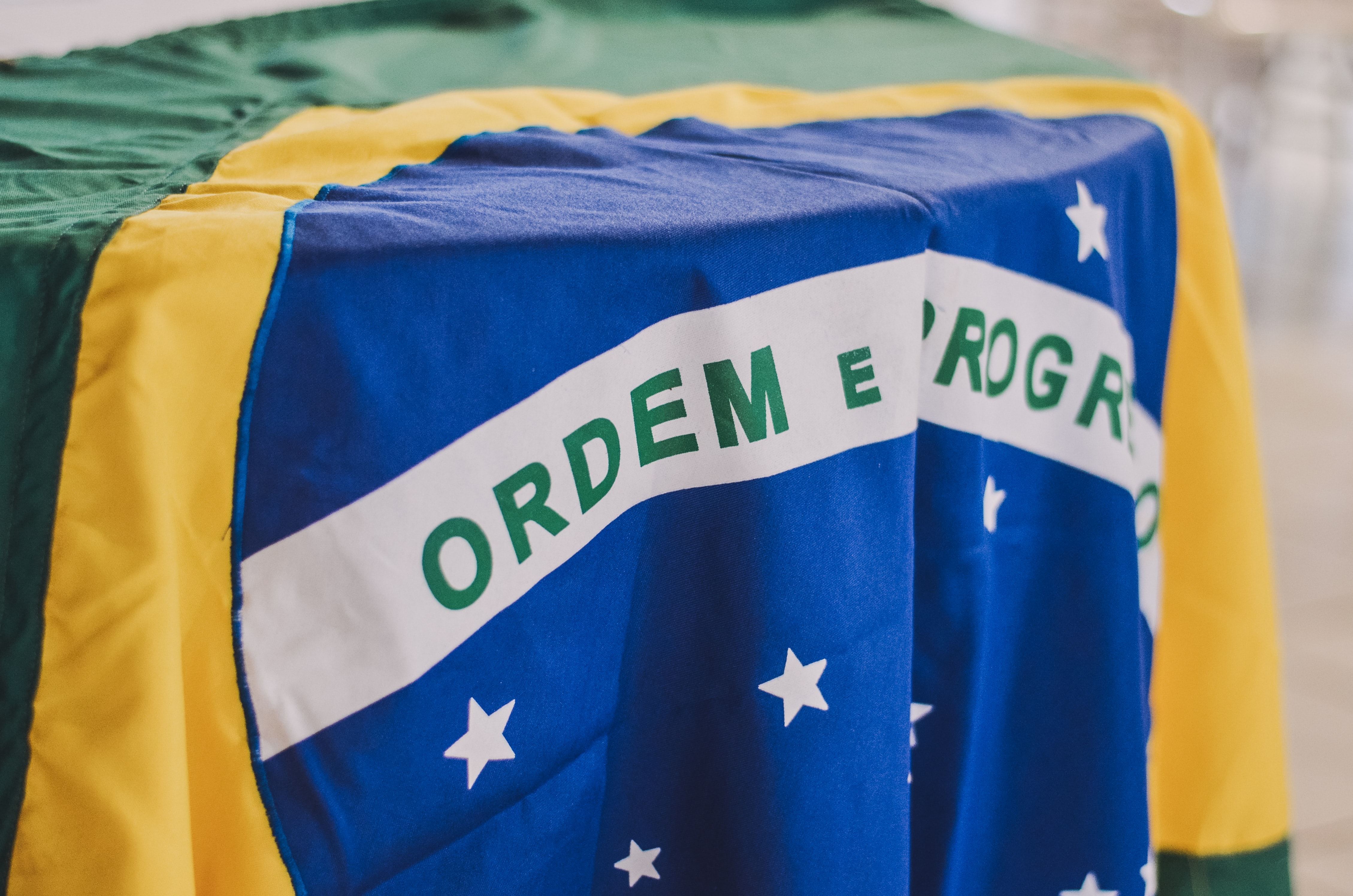 Source: Google Images
Smarket, a developer of a promotion management platform designed to organize complex retail data, was acquired by Neogrid Participacoes,for $1.6m on the closing date of the transaction, and an additional installment at the end of the 360-day period, in the same amount. The deal will complement the company's portfolio as mentioned by Neogrid's CSO, "With the acquisition, we can add even more value to the retailers that already use Neogrid, expanding the capacity of the planning and replenishment solutions as well as those for store performance. Smarket's solutions operate in an extremely relevant process in the Brazilian retail market, promotions. More than 40% of the products available at food retailers, for example, are items on sale. As the two companies join forces, this will enhance retail strategies." A specialist in automated Supply Chain Management (SCM), Neogrid develops solutions with artificial intelligence to synchronize manufacturers, retailers, distributors, and financial institutions to consumer demand. With data from more than 40,000 retailers, 30,000 manufacturers, 5,000 distributors, and around 2 million active products in its base, its competitive advantage is increasing product availability and, at the same time, reducing excess inventory levels. 
Kona, a provider of conversational AI-powered chatbots, payment solutions, mobile, and web development services, custom-made solutions machine learning, and robotic process automation services, was acquired by Technisys,for an undisclosed amount. The acquisition will allow Technisys to automate bank-customer interactions. Technisys plans to expand its next-gen digital and core banking platform's capabilities and further redefine the customer experience.
ITB360, a developer of a platform for data analytics based in Sao Paulo, Brazil, and a leading Latin American provider of business data-as-a-service for sales intelligence use cases with more than 17,000 trusted and verifiable data sources across 150 countries, was acquired by Cortex,for an undisclosed amount. In the first acquisition after a $30m investment from Softbank, Riverwood Capital, and Redpoint, Cortex is strengthening its sales intelligence solutions portfolio. This acquisition is part of Cortex's strategy to accelerate its go-to-market intelligence solution for sales leaders. Cortex has several major enterprises and brands in its portfolio, such as FCA, Unilever, Globo, SulAmérica, L'Oréal, CCR, and iFood, spread throughout more than 20 industries across the Brazilian economy.
Notable 7 Mile Transactions in LatAm
Sources: [1] LAVCA (Association for Private Capital Investment in Latin America) – LAVCA's 2021 Review of Tech Investment in Latin America [2] Accenture – Technology Vision 2021: Leaders Wanted Masters of Change at a Moment of Truth [3] DOIS Solutions – Industries: SaaS & Cloud
About 7 Mile Advisors
7 Mile Advisors provides Investment Banking & Advisory Services to the Business Services & Technology industries globally. 7 Mile Advisors advises on M&A and private capital transactions, and provides market assessments and benchmarking. As a close-knit team with a long history together and a laser focus on our target markets, 7 Mile Advisors helps its clients sell companies, raise capital, grow through acquisitions, and evaluate new markets. For more information, including research on the M&A markets, visit www.7mileadvisors.com.
Subscribe to receive newsletters and industry research, as well as details about recent transactions, new podcast episodes, and upcoming events: